Trench Technology
Katherm ID
Heating and cooling with induction and fresh air.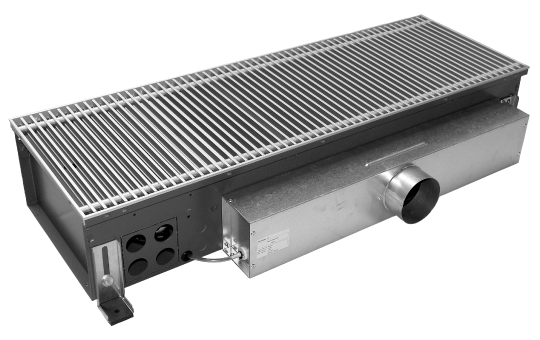 Overview
Primary air is fed to the convector through flow-optimised nozzles optimised for extremely low-noise air flow. The nozzles can be replaced and the output adapted in response to changing requirements.
The avoidance of rotating parts keeps investment costs low. Maintenance is also very simple.
Induction trench fan coils for effective ventilation, heating and cooling
We have the right grille for every installation situation – even with curves, angled and slopes.
In addition to our metallic optiline grilles made of aluminium, brass and stainless steel, we also have decorative wood grilles.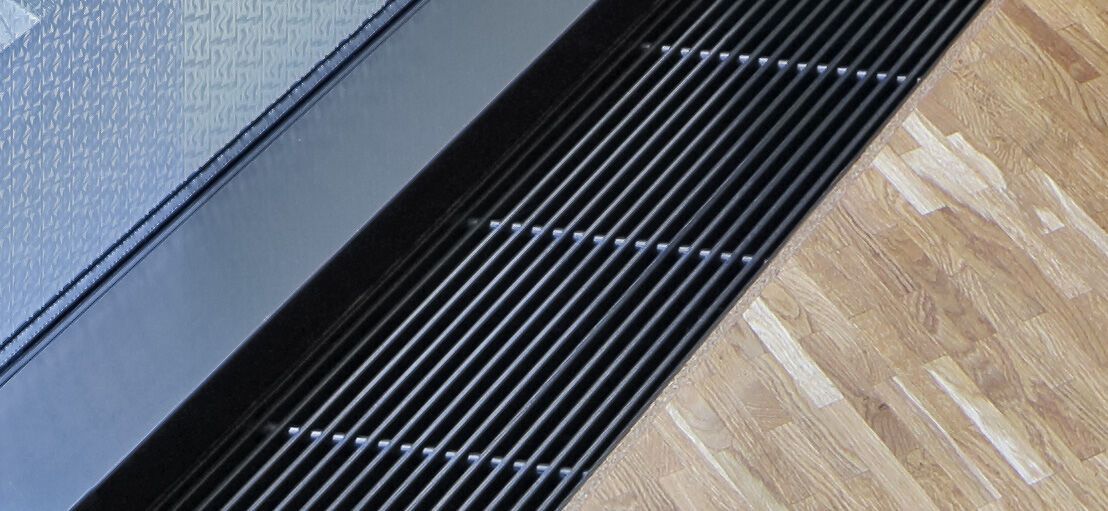 The induction principle is used to allow warm air to rise up glazed façades, screening the room from falling cold air.
Air connection either: 1 or 2 supply air inlets Ø 100 mm, on the room side
Project solutions for all geometries, incorporating mitred corners, curved sections, column cut-outs or angles, are possible
The introduction of treated primary air guarantees fresh indoor air at any time of year.
Kampmann Today
Downloads
Declarations/Certificates
TÜV Certificate ISO 9001:2008
PDF (133 kB)
Cross-product information
Katherm Range of models
PDF (1.4 MB)
Installation manuals
Katherm ID, brief guide
PDF (6.2 MB)